Mar 02, 2022
EIG Joins Initiative Climate International: iCI launches North American chapter to drive private equity action on climate change
The Initiative Climate International (iCI) has today launched its North American chapter, joined by leading private equity investors across the region. 
The region's introduction into iCI advances the initiative's ability to represent a truly global perspective when producing outputs and engaging members collaboratively. This is crucial to the initiative's role in determining and standardising best practices. Consequently, this expansion into North America is an important step in accelerating further climate action in private equity. iCI members based in the region now include:
| | | |
| --- | --- | --- |
| Adams Street Partners | EIG | Neuberger Berman |
| Advent International | Energy Impact Partners | One Rock Capital Partners |
| Ares Management | Global Infrastructure Partners | Onex |
| BC Partners | Hamilton Lane | Riverstone Holdings LLC |
| Bregal Investments | HarbourVest Partners | StepStone Group |
| Carlyle | Kayne Anderson Capital Advisors | TPG |
| Clayton, Dubilier & Rice | Kohlberg & Company | Warburg Pincus |
| DigitalBridge | KKR | |
Members of the iCI join a global, practitioner-led community of private equity firms and investors that seek to better understand and manage the risks associated with climate change. Members commit to sharing knowledge, experience and best practice, working together to develop resources that will help standardise practices on climate risk mapping, disclosure and target-setting in private equity.
The network now counts 164 members managing over $2 trillion, with regional chapters in the UK, France, and Scandinavia.
The North American chapter of the initiative is launched in collaboration with the Ceres Private Equity Working Group, with the mutual objective to facilitate an acceleration of climate action in North American private equity.
"North American private equity firms have been working on climate-related issues for many years, but the iCI provides a platform for improved sharing of knowledge and best practice between firms, including between European and North American firms, thereby accelerating the rate of climate action globally. We are excited to be a part of this expansion," said Elizabeth Seeger, Managing Director of Sustainable Investing at KKR, who will chair the North American Chapter of iCI and is a member of Ceres Private Equity Task Force (which leads Ceres Private Equity Working Group).
Commenting on the launch, Peter Dunbar, Head of Private Equity at the Principles for Responsible Investment, said: "iCI's launch of its North American chapter is a chance to take a significant step forward on climate integration in private equity firms' activity across the region. iCI is a broad tent; some members are advanced in their climate strategies, some are still developing theirs, but learning and collaborating to further the private equity industry's understanding and action around climate risk is a powerful goal, best realized through collective action. The work undertaken by iCI members will help the industry speed up and scale its ability to measure emissions and achieve reduction targets."
Ceres CEO and President Mindy Lubber said, "The private sector has a critical role to play in mitigating and reversing climate-related harm to natural and human systems, including the economy. Bringing our North American private equity firms together with their global peers in iCI will accelerate a sharing of leading practices on managing climate risks and investing in opportunities emerging in the transition to a net zero emissions economy."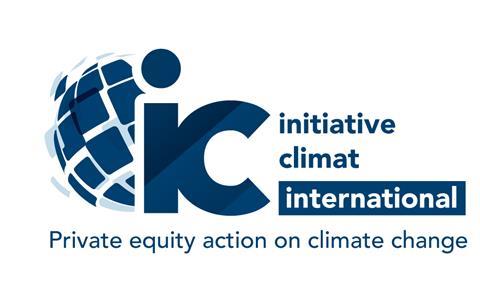 About iCI
The Initiative Climat International (iCI) is a global community of private markets investors who seek to display leadership in improving the industry's understanding and management of the risks and opportunities associated with climate change. iCI was originally launched as the iC20 (Initiative Climat 2020) in 2015 by a group of French private equity firms with the aim to contribute to achieving the objectives of the Paris Agreement of limiting global warming to what we now know must be 1.5 degrees Celsius or below.
iCI is open to all private equity firms and investors to join, with a key benefit of the membership being that members who are early in their climate journey can learn from those whose practices have become more advanced over time. iCI is a Supporting Partner of The Investor Agenda, and is officially endorsed by the Principles for Responsible Investment, who provide strategic and secretariat support. The network's information and resources are hosted on the PRI online Collaboration Platform.
About the Ceres Private Equity Working Group (PE-WG)
Ceres' Private Equity Working Group brings together more than 40 General Partners (GPs) and Limited Partners (LPs) with more than $13 trillion in AUM to transition private equity portfolios towards a sustainable net zero economy. Ceres facilitates monthly sessions that provide GPs and LPs with the latest climate-centric and sustainable investment practices, policies, frameworks and tools to assess, manage and mitigate ESG and climate risks, adopt investment practices in alignment with the Net Zero Investment Framework, align environmental and social impacts of investments to support sustainable development, and develop and implement investor climate action plans.
---